For those who will be dealing with ex's and Oh Craps! this holiday season, a little help.
Happy Thanksgiving!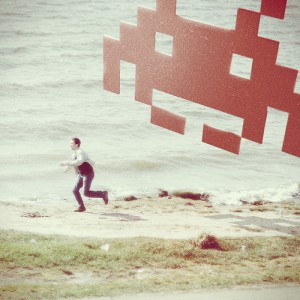 Question: My husband's ex-wife is making our lives miserable.  She calls my husband's cell phone at all hours screaming at him.  She keeps taking this whole mess back to court, saying that we're attempting to alienate her children and we're abusive.  What makes me nuts about this is how she tells everyone I caused everything. She left him for another man!  I'm sick of defending myself.  Yes, I started dating my husband before the divorce was final, but how does that make me a homewrecker?  She was living with a guy and avoiding her children 'till I came along.  Now it's like she's in some weird competition with me.  How can I stop the craziness?
Answer: Some people connect better through anger.  Your husband's ex-wife WANTS everyone to be angry.    If you hate her,  you're thinking about her all the time.  She has your undivided attention and she's not likely to give it up.
You don't understand this.  You have a normal life where you get the attention you need from people actually liking you.  I'm betting that your husband's ex-wife has few friends and unrealistic expectations of people.  She probably didn't think her marriage was over just because she walked out.  That might have been her way of getting her husband to pay more attention to her  and be more intense with how he expressed his feelings.
She can't feel at a normal level and she attempts to have people dial up the heat until they are out of fuel.  When she figures out that all resources have been consumed, she will move on like a conquering alien army looking for the next planet to eat.  You interupted this process.  Don't feel bad.  You're presence in this family has re-energized your husband and made him more attractive to his ex-wife.  It might not have happened had she moved on to a new victim, sorry, partner.  You got there too early for that scenario since she was still prodding your husband to do something combustible.
You must cut off the fuel.  And the cut-off has to come from the both of you.
Get an alarm clock.  Your phones will no longer be by your bedside at night unless they are turned off.  If you must, get a second phone that is for emergency or job situations.  Guard the number with your life.  Phone calls are taken during decent hours only.  If you answer the phone tired you are most likely to become angry and fuel the anger sucking alien.
Get a good lawyer who is willing to do the worrying for you or, make court prep a regularly scheduled weekly activity that has a time limit.  Do not spend more than 2hours per week on this mess.  These cases will tend to go back to the same judge time after time.  Keep a log of; phone calls, problems, refusals to exchange, and any negative statements the children repeat to you.  Do NOT cross examine children, ask them what their mother said, etc.  If they tell you, say "Oh, really?"  and go write it down.  When she takes you back to court, bring the log.  Judges don't get elected for being stupid and they are rarely able to suffer fools gladly.  The ex-wife will be wearing out her welcome with the judge, let her.
Who's everyone?  And why do you care?  If the lady who lives under the overpass and throws old donuts at cars starts talking about you, is that going to be a problem?  You are making this situation worse by defending yourself against her accusations.  Learn to roll your eyes.  Do it often.  You already think she's crazy, what does that make you if you're taking her seriously? When you defend yourself to someone, you have made them a judge of your life.  This woman has no right to that much power over you.  Smile and act vague.  At the very least it will irritate the crap out of her.
Figure out who you are actually angry at.  My best guess in these situations is your husband.  Write down what you want him to do about this situation and take it to someone who's dealt with an ex.  Let them tell you which of these expectations are realistic.  Take the realistic ones back to your husband and start a conversation.  He's been running and ducking this for years.  He's tired and wishes it would go away, so phrase the opening of this conversation to appeal to those two needs.
If people are that easy to predict, use it.  What do her children wish she would do with them?  Tell them you're planning to do it and wait.  She'll get to it first and you can go ahead with the things you really want to do.  Surprise is key here.  The kids will tell their mother everything and that needs to be OK!  You're plans will have to be surprises or last minute.  Learn to act faintly ditzy so that last minute plans don't seem like a stretch.
No matter what she does, you and your husband need to respond as though you are smoking weed and have no motivation.  Vague, benign, faintly, slightly bored, yawning, disinterested.  Whether you are telling her that Monday is striped socks day for little Johnny, or you'll call the police if she comes on your property again, use the same tone of voice and the same body language.  Practice acting stoned with each other.  It will be something you both get a laugh out of, and you could use that right now.
Reach out for help.  You'll need a place to vent and some accountability on your actions so you don't accidentally fuel this anymore.  Once you've cut off the fuel, expect it will take a while to get her to cut the behaviors.  Your family has been a regular feeding ground and aliens don't give those up and move off without a fight.  She'll fight, you'll smile benignly and she will eventually get frustrated and move on.  Keep that stoned smile plastered on your face and reclaim your planet for peace!