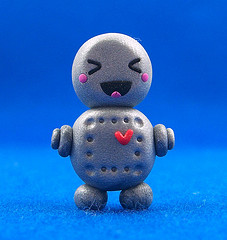 How To Deal With Crazy People is a site that has answers to deal with the 10% of the population that is difficult to deal with.  These so-called 'crazy people' can monopolize your time, be an emotional drain, and add buckets of stress to your life.
When you are able to have a basic understanding of how difficult people think, you can respond without being caught up in their game, feeding their insatiable need for your attention, or going through your own life like a zombie.
You'll also learn how to make your own life more crazy-proof. There will be tips on scheduling, motivation, letting go of the anger, everything you need to build yourself into a crazy denying machine!
As you develop the skills to keep your own calm, realize what people are trying to do and say no to a WHOLE lot more of that, you will be amazed at the calm that takes over.  You do not have to be in bondage anymore.  Think I'm exaggerating?  What do you call it when your phone rings and you cringe, you see a car driving by and worry about it being that one particular person, you plan your day around who you're avoiding, or who you'd like to avoid?
It is a sad fact that you might be losing part of your life to anxiety and fear over difficult people in your; workplace, church, community, and even your home. Some of the most difficult people to deal with will be your family.  No one can get to you quite like they can.
This site will deal with the specific situations and give you a chance to ask questions.  You will benefit from my experience as a therapist helping clients take back their lives and other readers giving their own stories.  Knowledge is power.  Let's power up and get you back in charge of your life.